Find out how to make your unforgettable event even more so with our Special Moments bookings.
Beach or Private premises
We cater to those special events, which are something out of the ordinary, quite exotic or may need a little touch of flair to liven it up!
Planning a destination wedding? Can you envision the bride being carried to her Prince Charming on a graceful and beautiful steed? Or be swept away by your Knight in shining armor, riding a strong and powerful stallion? These are what fairytale weddings are made of!
Our horses are expertly trained and completely docile
We have participated in traditional and ethnic weddings on Cayman's most beautiful beaches and at premier hotel properties
We work with your wedding coordinator or hotel event planner to ensure that your special day is perfect and memorable
Advance booking is required to ensure we reserve the right horse just for you
Rate is for 1 hour
Minimum 2 hour rental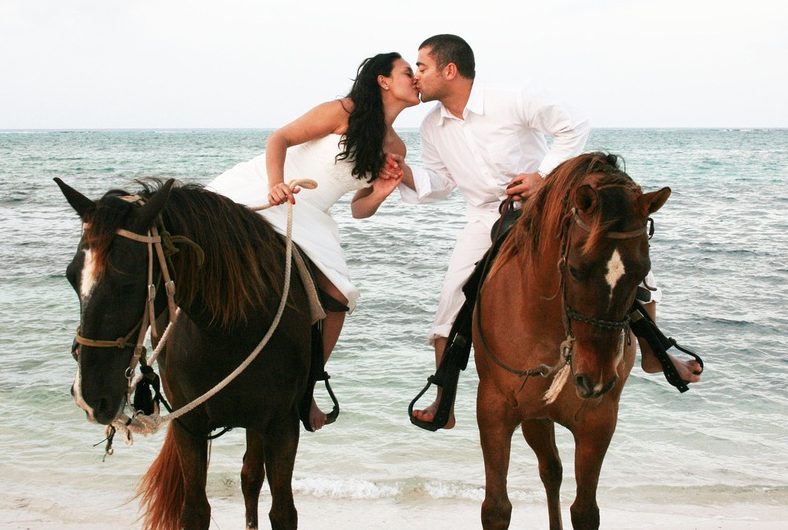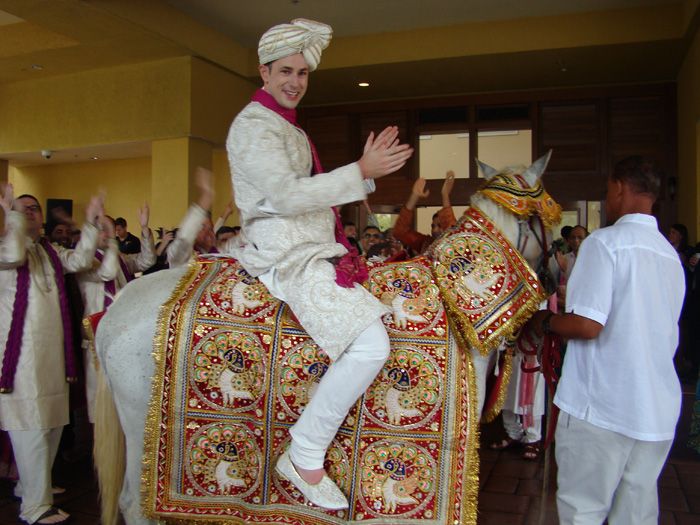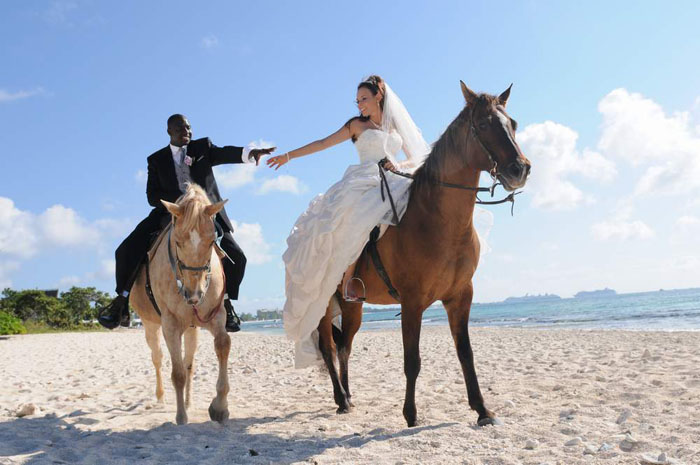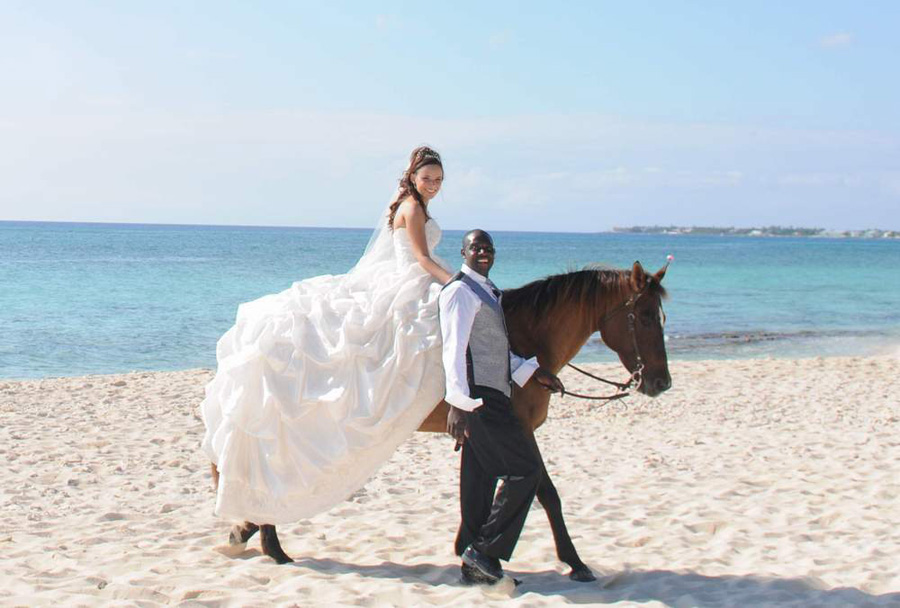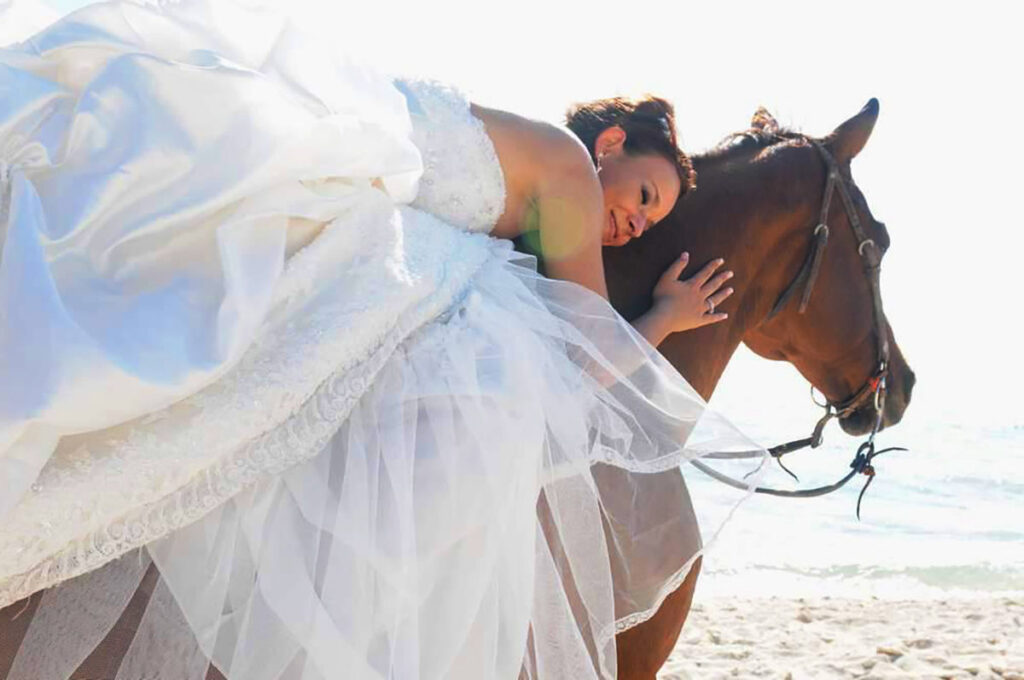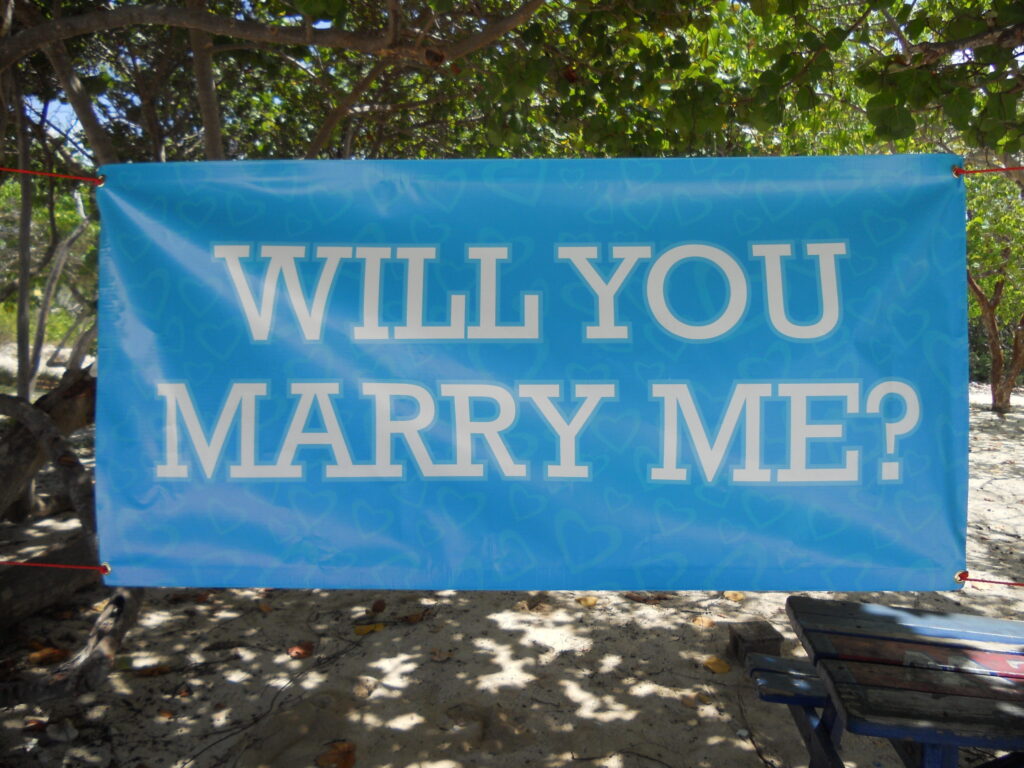 "This was one of the best experiences I had while visiting the Caymans for my niece's wedding. The beach was peaceful and beautiful....Paul was pleasant and knowledgeable....and the horses were all appropriate for our experience level."

TRAVELGYPSY1953

Austin, TX